All week on our Instagram stories we've been highlighting Black-owned businesses as a way that you can get involved, vote with your dollars, and show these super deserving small businesses some love. It all started because after getting personal in this post on IG and Facebook, I came across an article that said "…over the past 30 years, the US has seen a sharp decline in independent Black-owned business, and that Black women in particular face so many obstacles getting their business ventures funded."
That SUCKS! So after highlighting some of my favorite Black-owned shops, you guys started flooding my DMs with some of yours. Dozens of enthusiastically recommended shops quickly turned into hundreds, crossing all sorts of categories – from home and food to fashion and beauty, even things like travel, weddings, and business consulting.
We're still trying to catch up on all of your amazing recommendations, but we've got over 500 of them categorized below for you to shop from whenever you'd like. Most offer nationwide shipping (and some beyond!), but we've also done our best to indicate their location whenever it was made known, just in case you want to check out the ones that are local to you in person.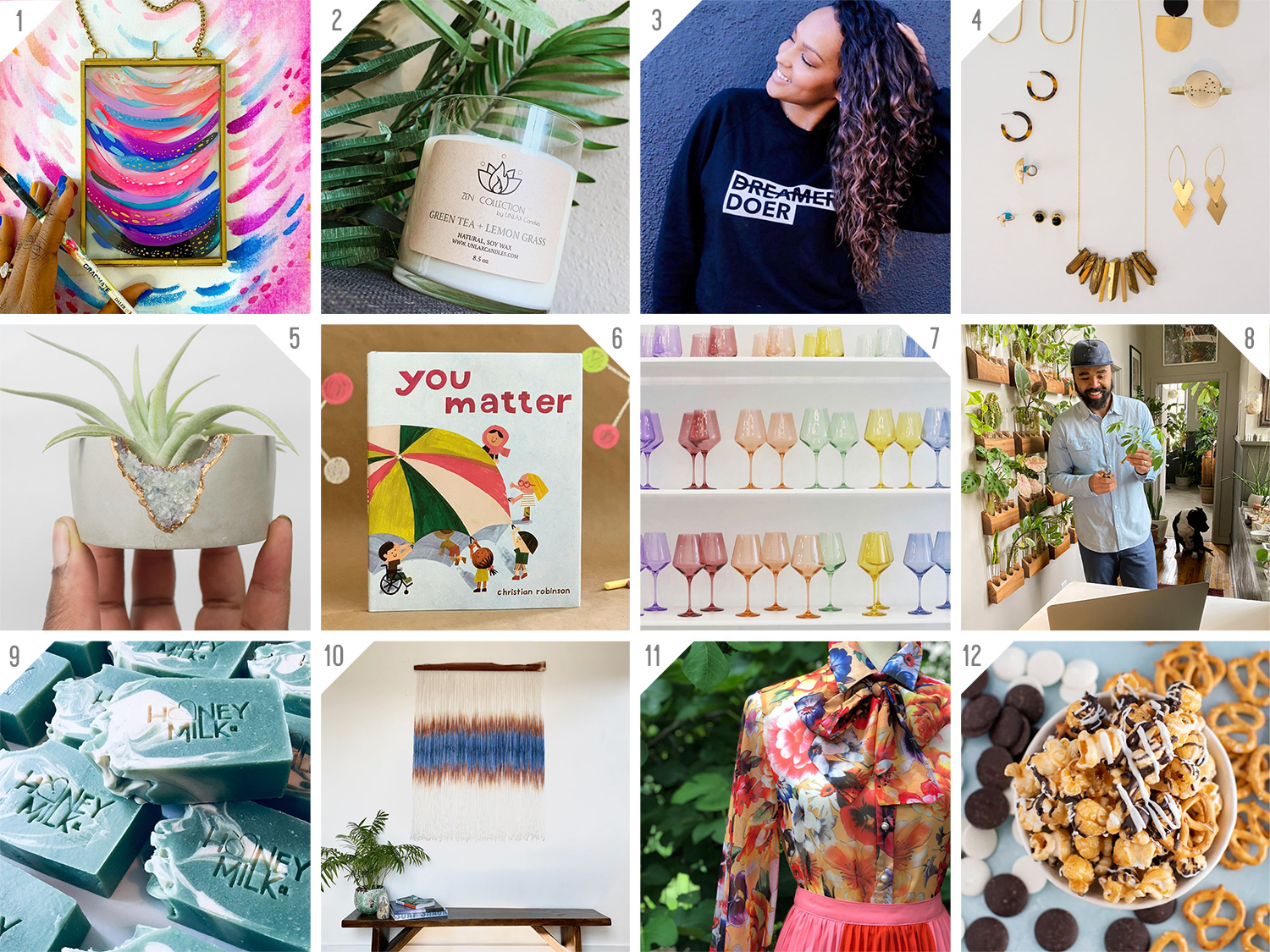 Over the last week I've exchanged private messages with so many of these makers and shop owners directly. And a theme among their messages is that so many of them say they can't believe it when they see their traffic spike and watch as things sell out. But they're so freaking talented – they deserve all of that and then some!!! We've basically been crying together in my DMs all week. So thank you to everyone who is lifting these deserving makers and businesses up right now – this isn't us, it's YOU GUYS. And they feel the love and it's changing things for so many of these shop owners in a real and tangible way (some of them were on the verge of closing due to the pandemic, etc).
None of these links are affiliated (same with all of them on IG in the three Make Change highlights) and your purchases directly help these makers & small businesses. This isn't just a weeklong project for us, we hope to keep growing this list and work them into Gift Guides for things like Mother's Day/Father's Day/the holidays, as well as highlighting them on the blog and the podcast and continuing to share them on Instagram stories, etc.
*Please note that if you're feeling financially strapped and can't order anything right now, just sharing a shop or small business with someone you know who might like them can make a huge difference. And if you see something you love and it's sold out, please come back to them again in the future (many are working to restock things as fast as they can).
Ok, let's get to the fun part: the shops! I've ordered SO MANY THINGS this week, all of which I'll share on Instagram stories as they arrive, so stay tuned for that too!
Furniture & Decor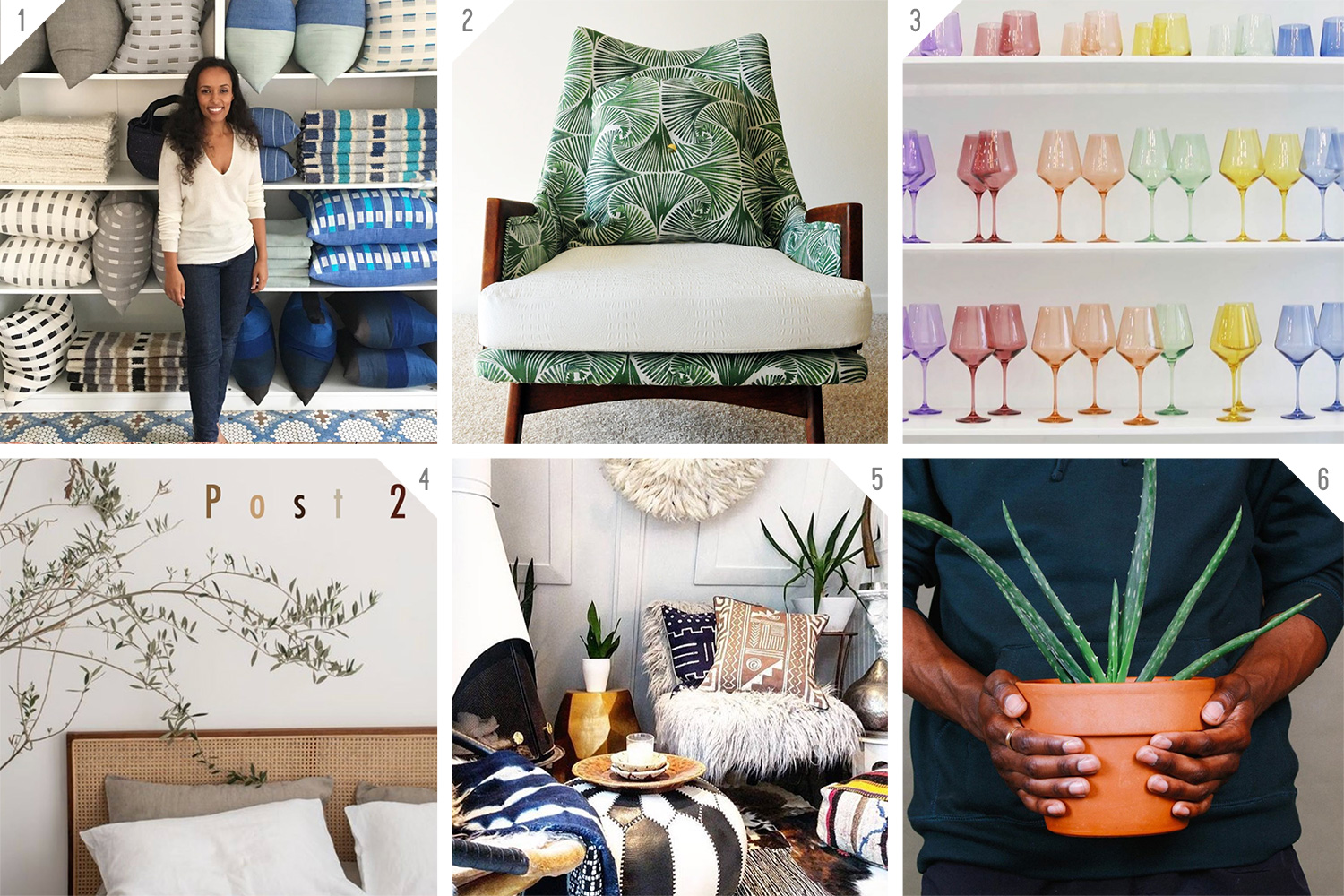 Clothing & Accessories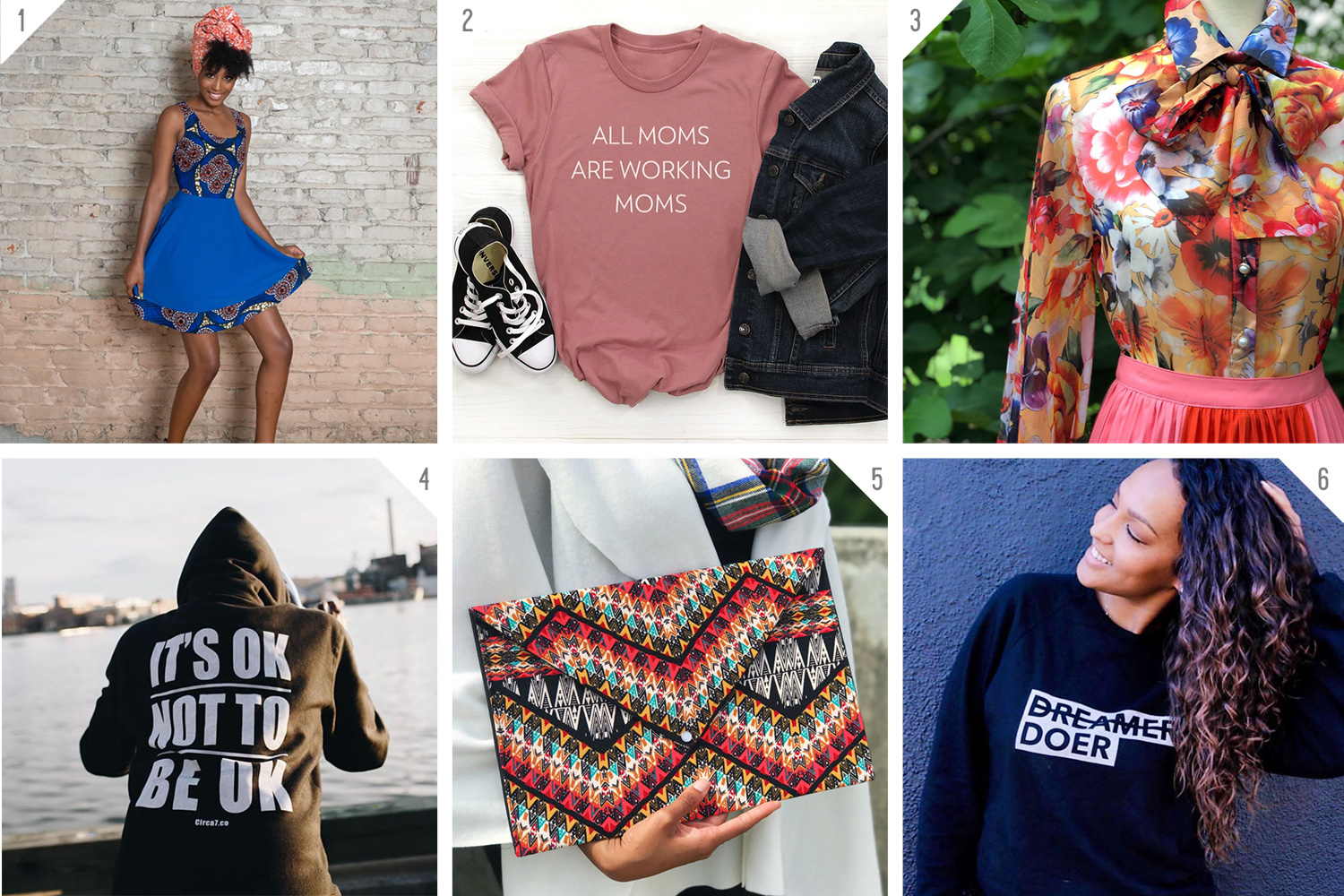 A Herd Of Bison: Bespoke garments and mocassins with strong cultural messages (Houston, TX)
A Leap Of Style: Women's fashion full of bold colors and patterns
Afram Stone Co: Mavis Asare, originally from Accra, Ghana, creates bright clothing and accessories, along with candles and shea butter beauty care (Richmond VA)
Art of Homage: Modern, faith-based clothing and accessories (Arlington, TX)
Beacon Threads: Christian apparel for the family (Maryland)
Big Blinks and More: Hair, lashes, purses, sunglasses, and clothes (Memphis, TN)
Brasérie: Stylish bra straps that attached to your strapless bras (Danville, CA)
Brauxiliary: Pumping accessory that allows you to use your own bra (Charlotte, NC)
Bunni & Glo: Headbands, bows, turbans, and masks for infants to adults handmade (Dallas, TX)
by Iman Akilah: Chic, fun clothing for curvy women by a young, hip mom (Atlanta, GA)
BYNDR Leather Goods: Includes purses, wallets, phone cases, luggage tags in a variety of colors (Dallas, TX)
C&L Fine Goods Boutique: Husband and wife owned boutique that promotes love and community through clothing for men and women (Kankakee, IL)
The Catch: A curated shop of items found throughout the founder's visits to nearly 200 countries around the world (Detroit, MI)
Charissa Renee: Veteran turned seamstress who makes amazing dresses (Kansas)
Christian Streetwear Brand:
Circa 7 (#4): Clothing focused on Mental Health awareness, including a portion of proceeds going to Mental Health organizations
Clutch 89 (#5): Etsy shop with handmade wallets and clutches (Dallas, TX)
DAM Fashions: A ready-to-wear fashion line for women with classic style from designer Deborah Ann Mack (Pennsylvania)
Dead Center Vintage: Vintage clothes, decor and home goods located in the Great Plains (Wichita, KS)
Designs by Dij: Empowerment art by designer Khadijah on t-shirts, backpacks, umbrellas, blankets, and more.
District of Clothing (#6): Comfy clothing that promotes progress, action, and self-love from (Washington DC).
Equris: A Christian streetwear brand with clothing, accessories, shoes and more.
Ichiakor Designs: Clutches, headbands, bows, bowties and more (Richmond, VA)
Fly Nerd Apparel: Cool, quirky, slightly nerdy casual clothing (Baltimore, MD)
Geek Chic Fashion: Ethically made, size-inclusive clothing with geeky cheeky names that encourage women in STEM to feel beautiful (Pittsboro, NC)
GESAMARI: Thoughtfully designed bags handmade from natural fiber for women's and girls who are not willing to compromise their environmental foot prints with their style (Virginia)
Hats by Bunn: Handmade hats that have been a Harlem favorite for over thirty years (New York, NY)
Holland Cox: Limited-edition handmade bags and accessories, sewing patterns, and sewing lessons (Washington, DC area)
Keechii B Style: Modern handbags created for the modern everyday women (Raleigh, NC)
Live On A Pretty Penny: DIY-oriented apparel with neutral colors (Atlanta, GA)
Love Iguehi: Strikingly colorful and beautifully bold African Ankara print apparel (Oakland, CA)
The Minnesota Pins: Enamel pins for your shirts and jackets, backpacks, etc (Minneapolis, MN)
Minted by Loco: Maker of cool headbands and masks
No Punching Bag: Women's fashion designers for social change (Winston-Salem, NC)
Now Boarding: Handmade clutches, tote bags, wristlets, wallets & accessories using materials from around the world (Indianapolis, IN)
Odin Leather Goods: Leather bags, wallets, belts, etc plus other clothes, housewares, and accessories handmade in Texas (The Colony, TX)
Onion Cut & Sew: Colorful dresses and effortless clothes from designer Whitney Mero that can be customized for a perfect fit
Philly Bra Lady: Lingerie shop specializing in personalized, mobile bra fittings and education, carrying AA-P cups, 28-54 bands, wired and wiredless bra (Philadelphia, PA)
Pluck'd Designs: Reflective clothing and accessories for adults and children that normal in daylight, but help you be more visible at night (London, UK)
Queen of Spades Boutique: Vibrant hair accessory options including head wraps, combs, pins made for curly and or thicker textures of hair (Silver Spring, MD)
Quindecim Red: Men, women, and kids' apparel focused on breaking the cycle and sparking greatness
Roam Vintage: Beautifully curated vintage clothing (Los Angeles, CA)
Rochelle Porter Design: Activewear in bold prints and bright colors (Atlanta, GA)
RuvaAfricWear (#1): African fashion and art, including some home stuff too (Minneapolis, MN)
Schnelle Cares: Custom handmade masks with a portion of sales donated to the Boston Resiliency Fund (Boston, MA)
Style Sew Me: Sewing and clothing patterns as well as video tutorials and classes (Dallas, TX)
Sweet Skins Hemp: Long-lasting and comfortable hemp clothing (Eugene OR)
Talley & Twine: Quality watches and timepieces that don't come with the hefty pricetag of other luxury watches (Portsmouth, VA)
Texstyle: Handbags, backpacks, and now masks made from Nigerian fabrics (Memphis, TN)
Threadleaf: A small independent boutique focused on fashion-forward clothing and accessories that are responsibly made (Alexandria, VA)
The Tiny Closet: Beautiful, high quality handmade minimalist clothing (Los Angeles, CA)
Toshi's Totes and More: Custom totes, yoga mat carries and other items, the shop started in memory of the shop owner's best friend who passed away (Dover, DE)
Tree Fairfax: Minimal leather goods like belts and bags that are long-lasting and timeless (Roanoke, VA)
Truth & Gold (#2): A lifestyle brand where parenthoods meets activism, focusing on clothing with positive messages
Vik VarWoo: Skirts, tees, and "other dope stuff" like bags and masks
West London Boutique (#3): Romantic and feminine clothing and jewelry (New Orleans, LA)
Zumi: Curated collection of fair trade and handmade clothing, jewelry, and home goods from around the world (Des Moines, IA)
Jewelry & Crystals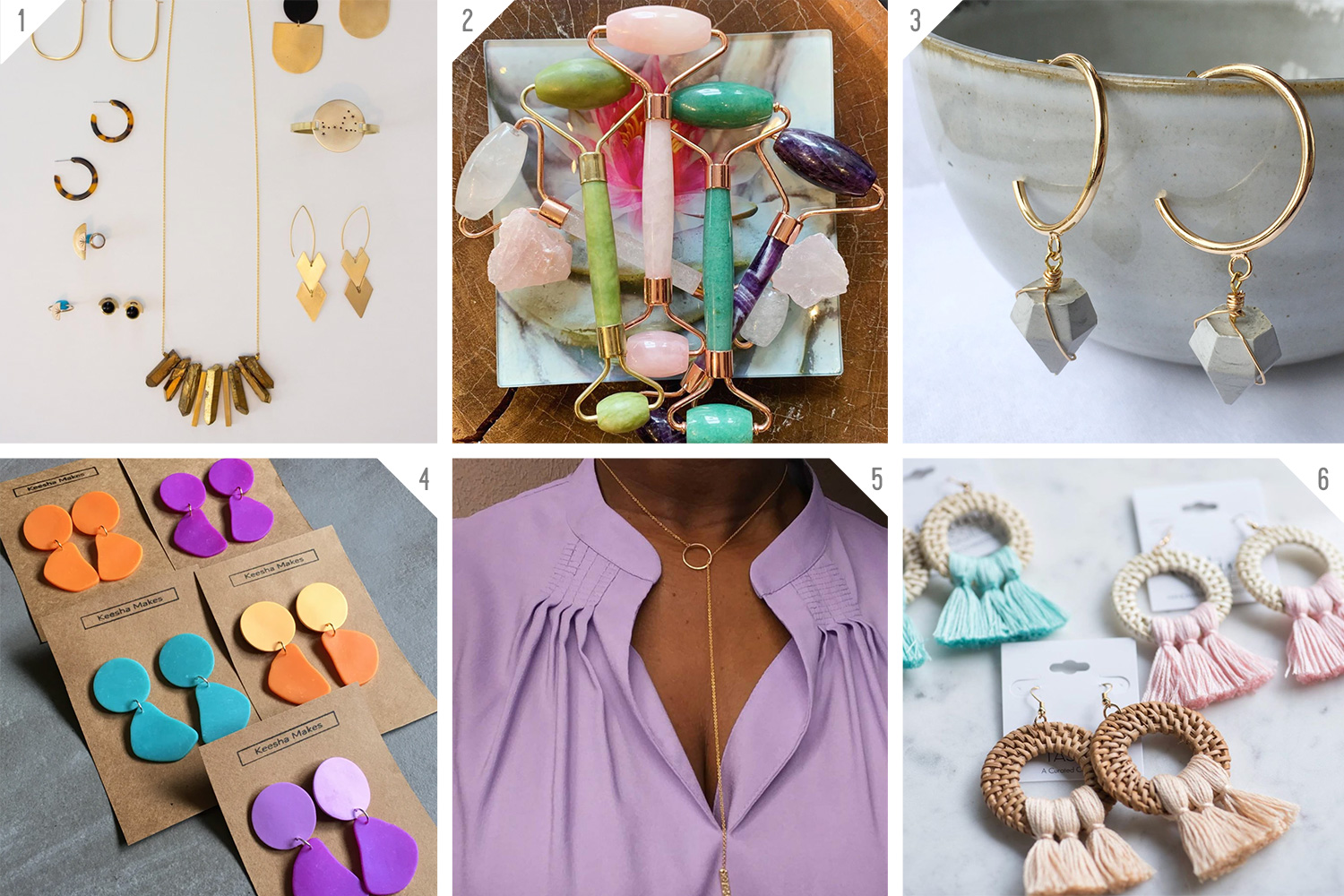 Beauty, Personal Care & Cleaning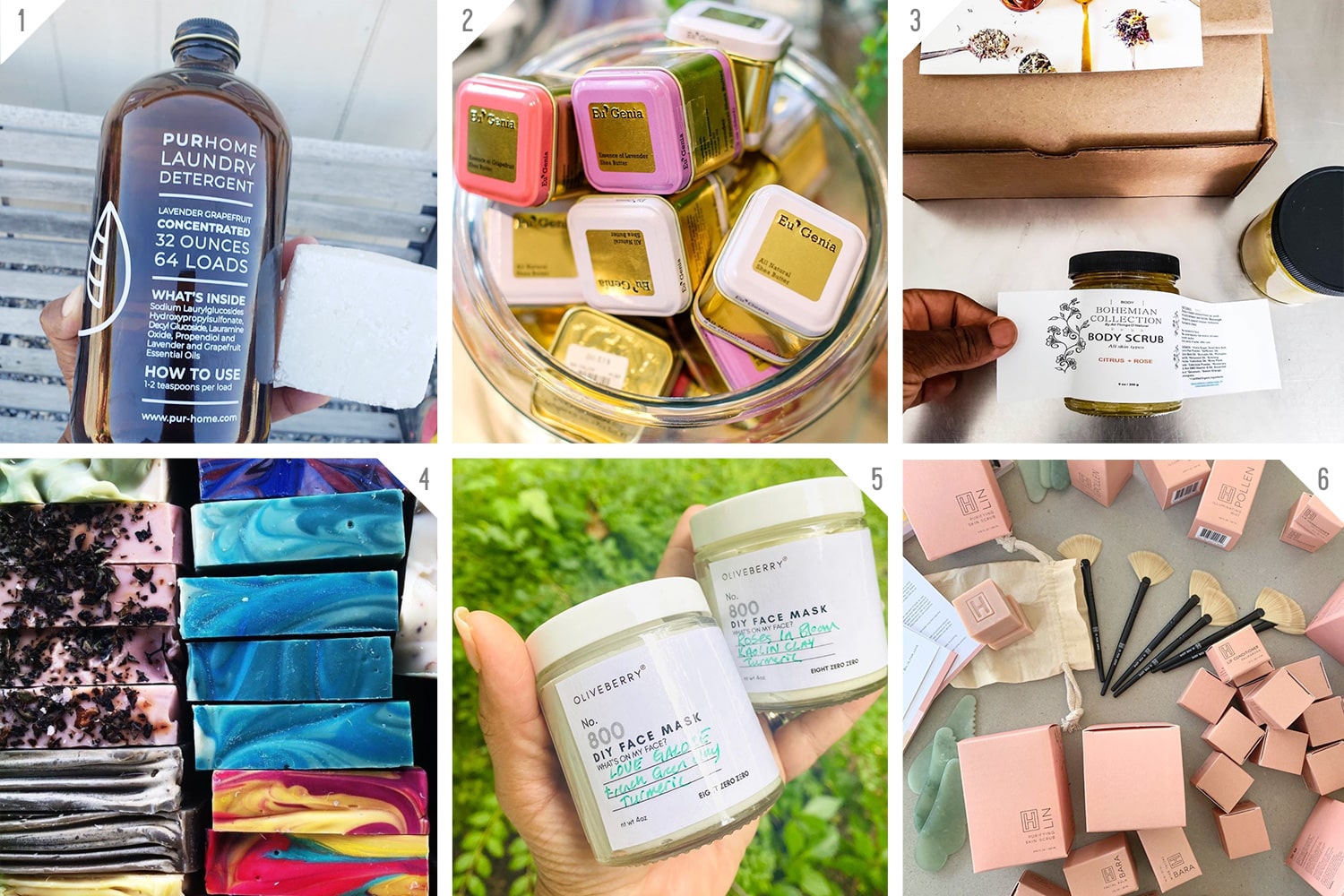 Candles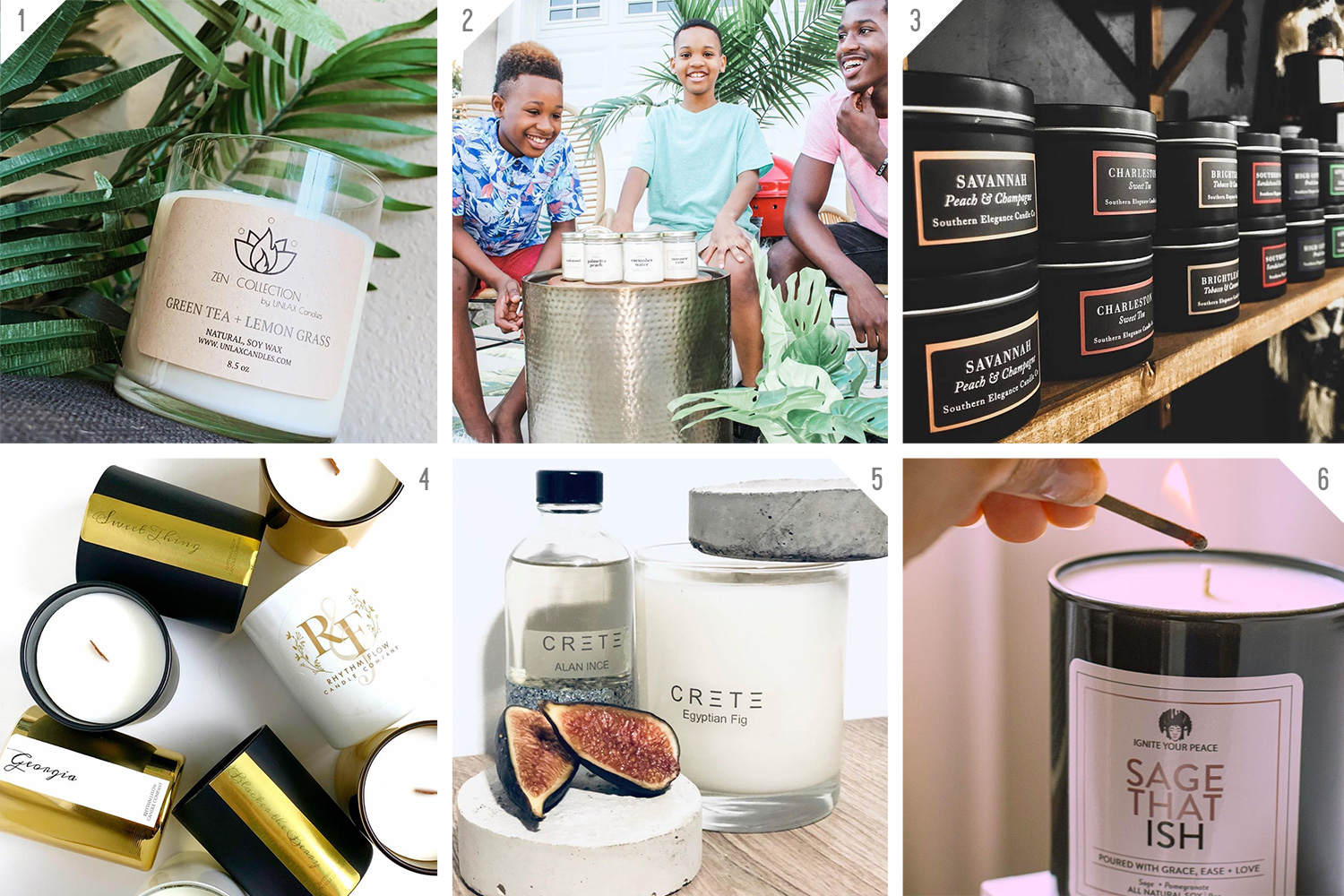 Food & Treats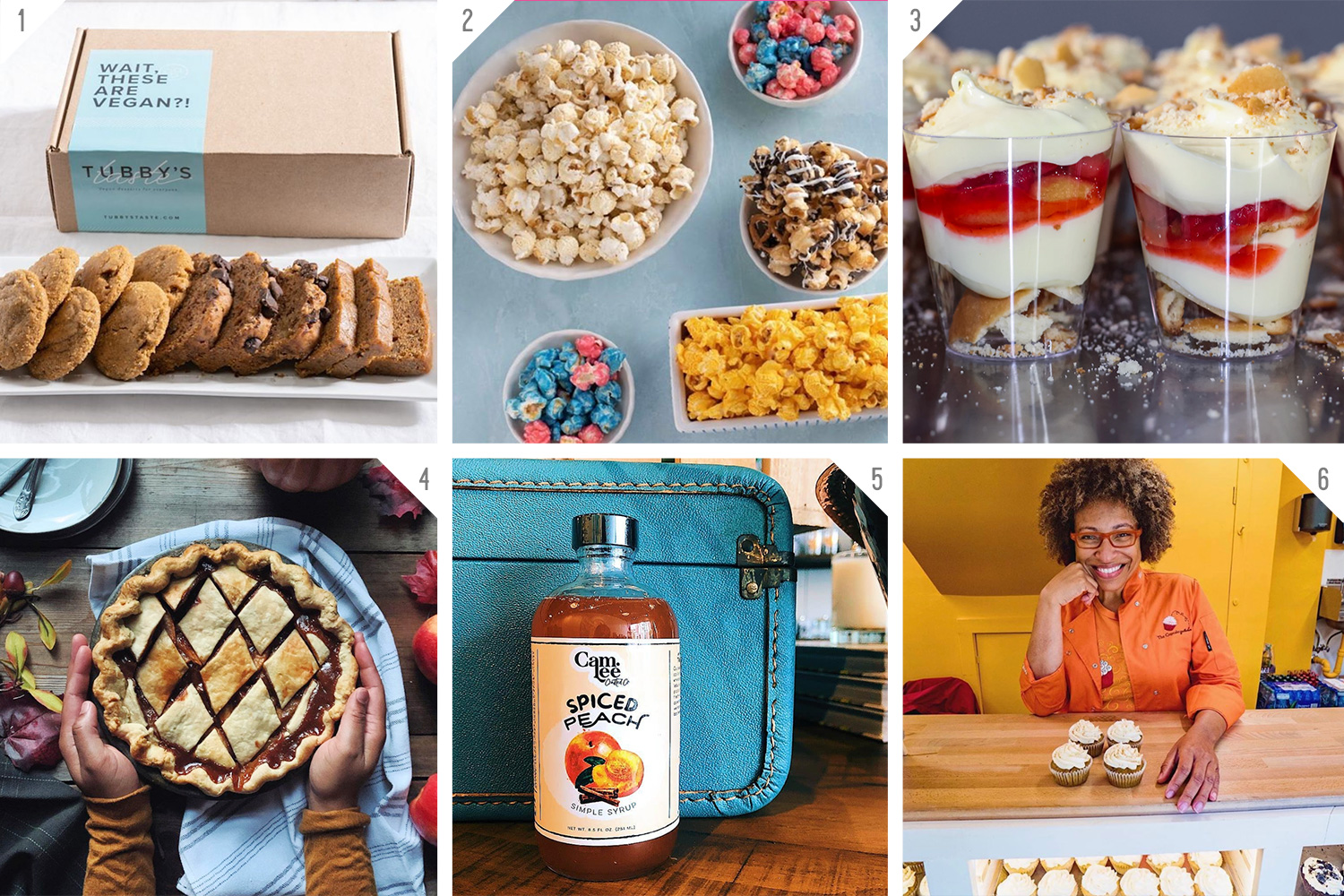 Baked Goods & Desserts
Coffee & Beverages
Popcorn
Sauces, Meals & Other Food
Art & Art Products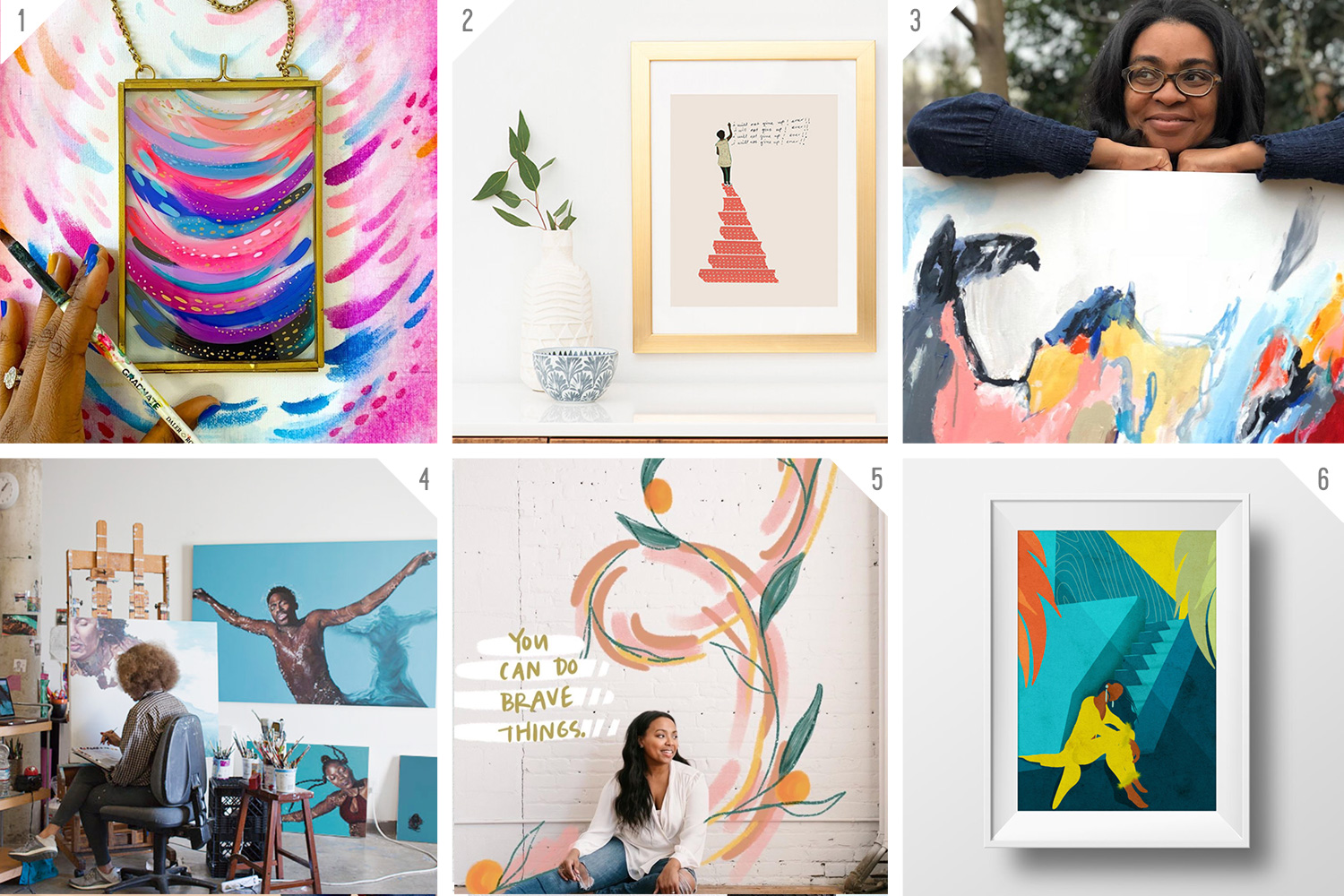 Stationery, Books, & Bookstores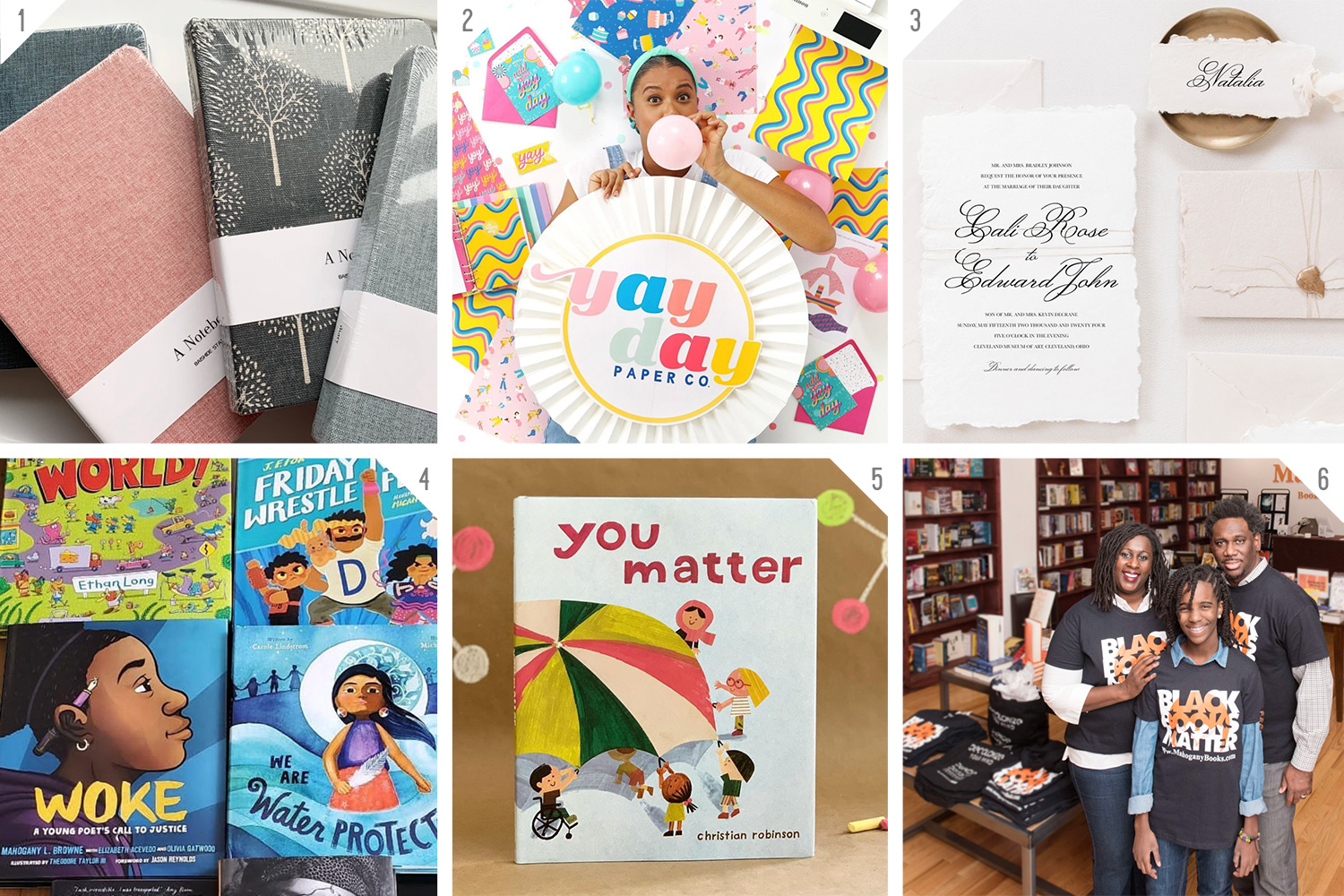 Kids, Baby, & Pets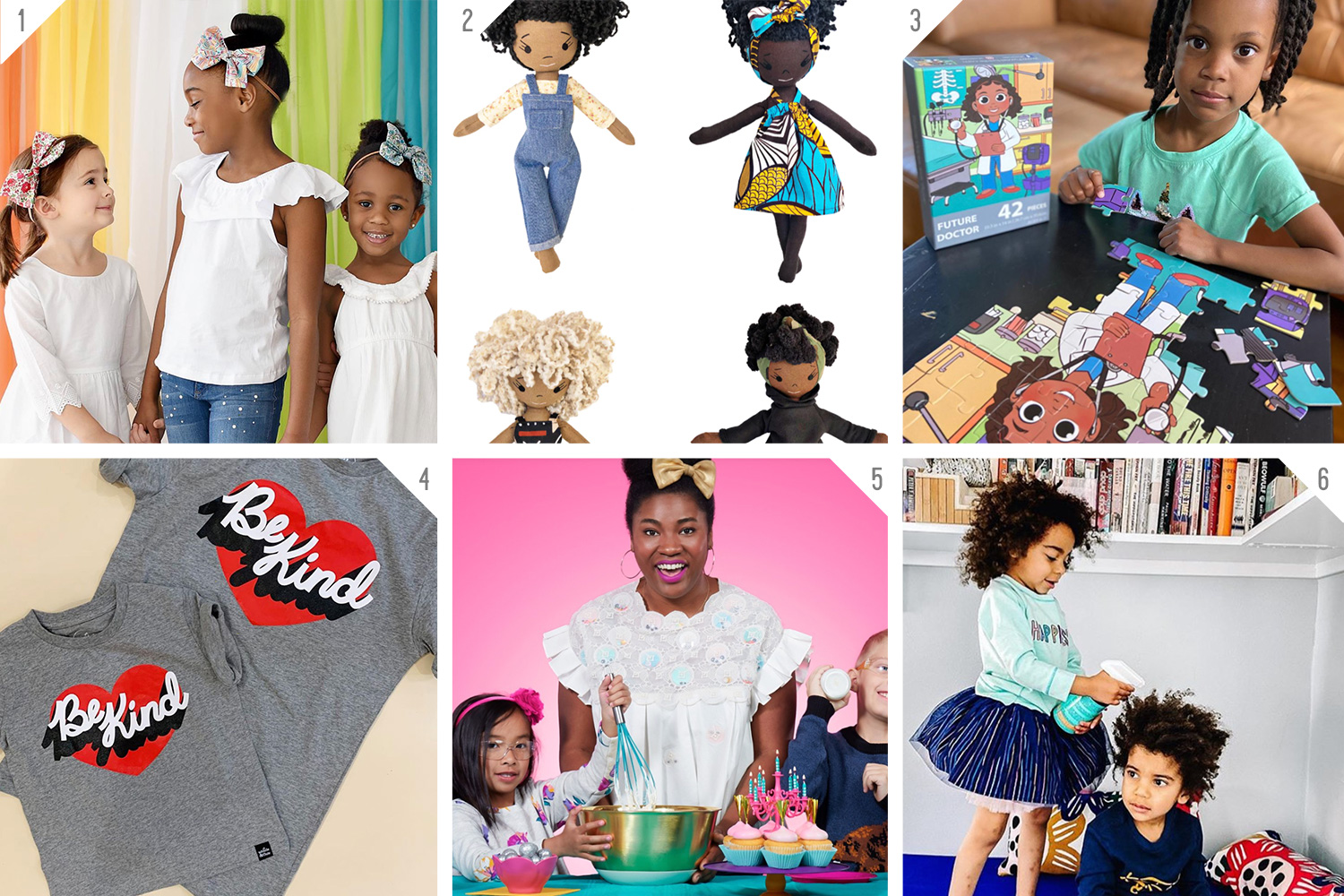 Learning, Advice, And Services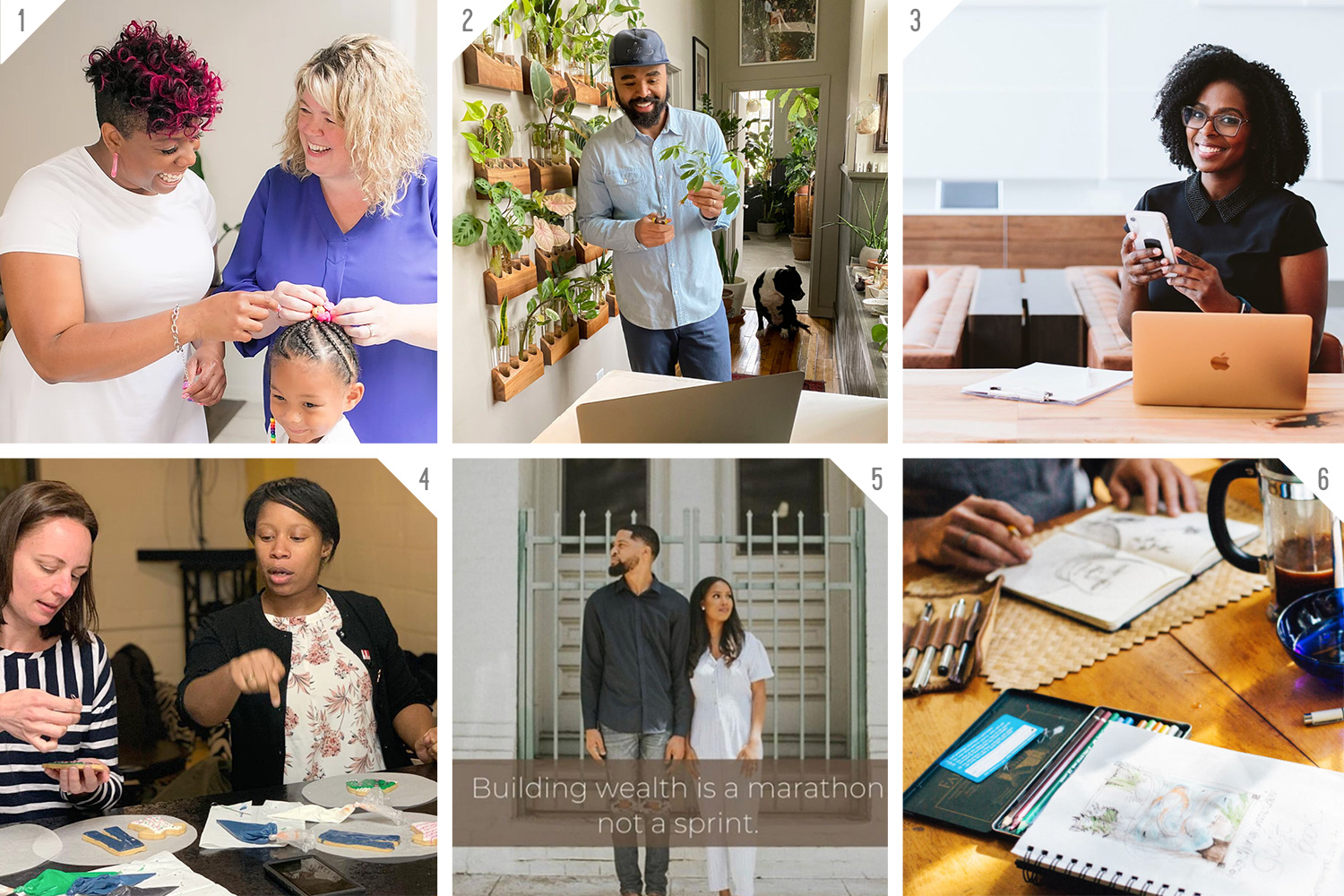 Fitness
Travel, Wedding, And Events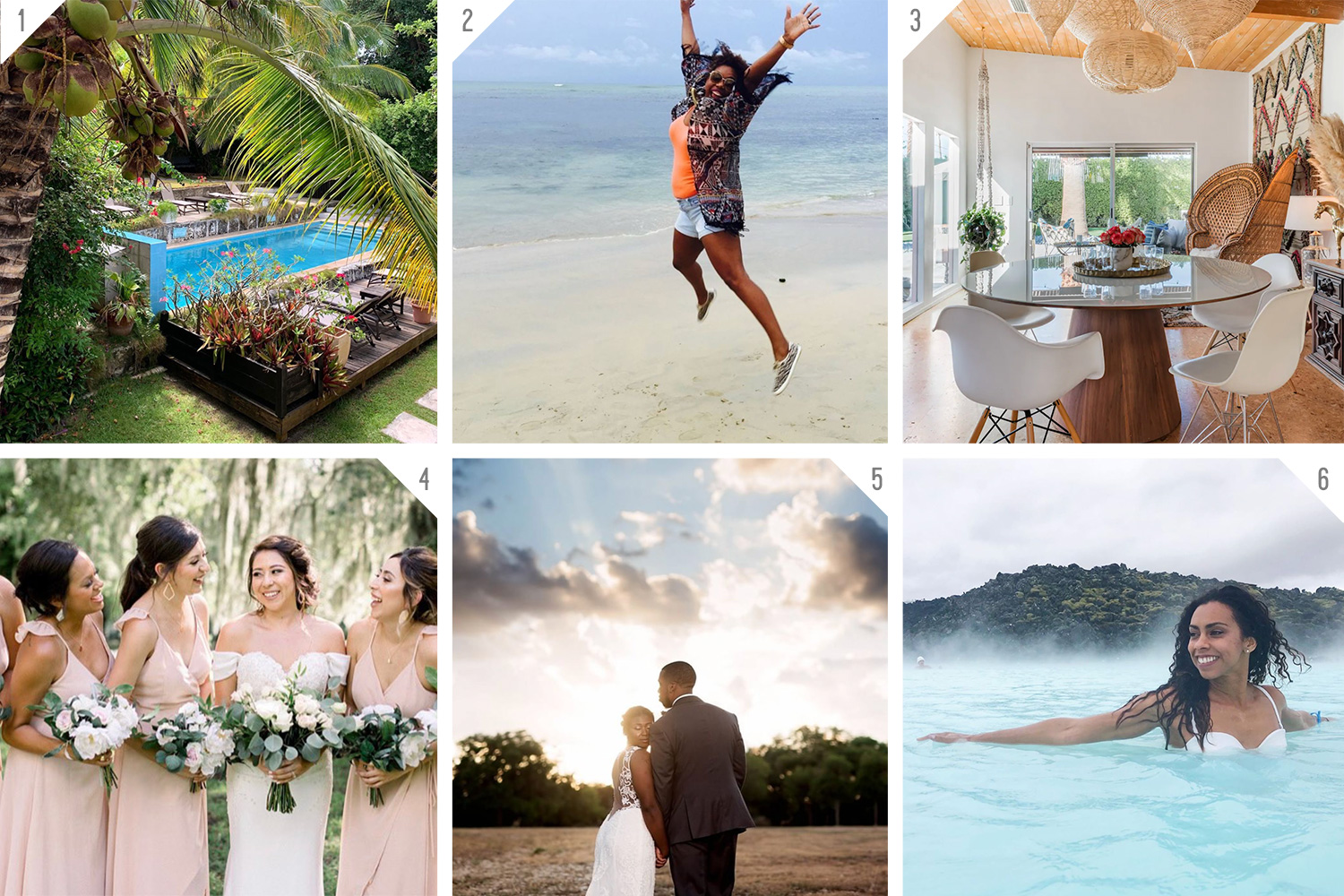 Also, if you have professional services that you would like to volunteer to further help these or other Black-owned business (like bookeeping, web design, or photography) please check out this page. We have listed those who have already reached out and included a form for you to add yourself. Thanks!