In this case, the fifth time was the charm. As in 5 coats later our front door looked fabulous, darling. In fact, the color is Valspar's Fabulous Red and let's just say the name isn't an over-promise. Although if I were gonna do it all over again, I definitely would have primed over the existing black paint first. Check out my pathetic first coat: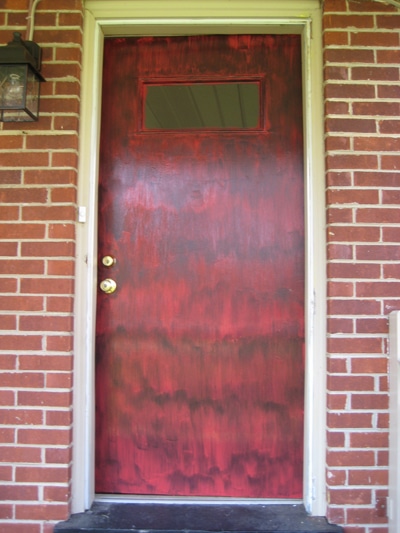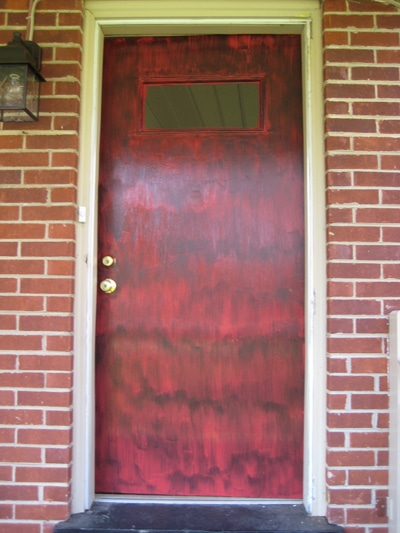 But five thorough coats did the trick. Thank goodness I had some nice scenery to admire while I painted and painted (and painted). Check out our gorge flowering cherry tree in the front yard.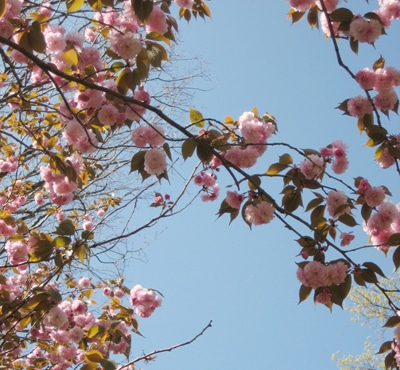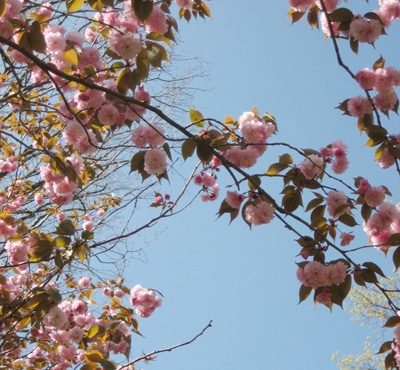 But back to the door. People may be wondering how we knew Fabulous Red was "the one". Well, as soon as we held up the swatch next to our brick it was obvious. A bunch of our other red swatches looked too close in tone and intensity to the reddy-brown brick tone, and the last thing we wanted the front door to do was disappear into a sea of brick. So we went with the brightest, most dramatic lipstick red of the bunch. None other than Fabulous Red (in semi-gloss exterior paint for shine and durability). So for everyone who writes us asking if a brick house can sport a red door, the answer is "but of course… as long as it's brighter and redder than your brick". Check out our finished product: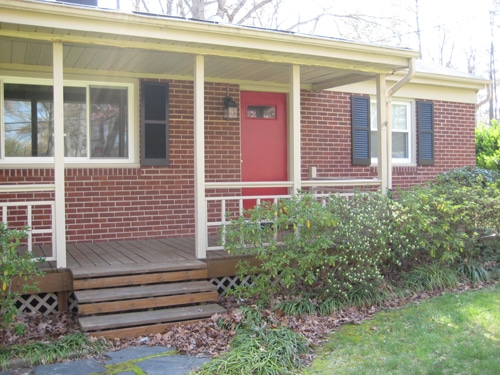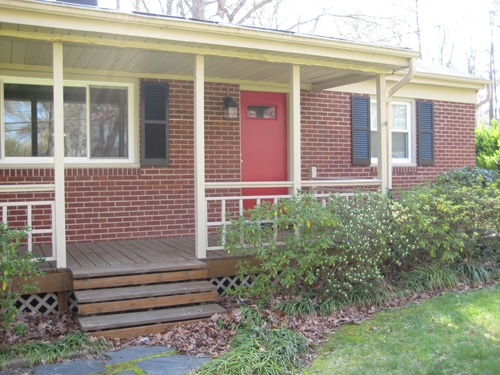 Oh and look how purty a red door looks at dusk: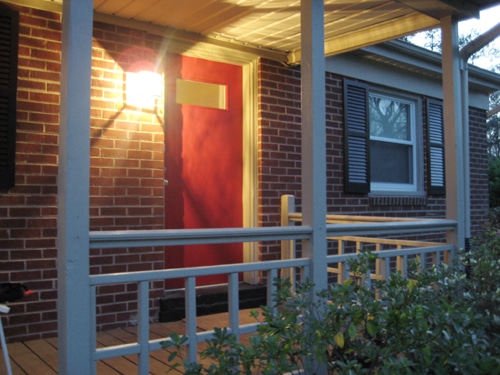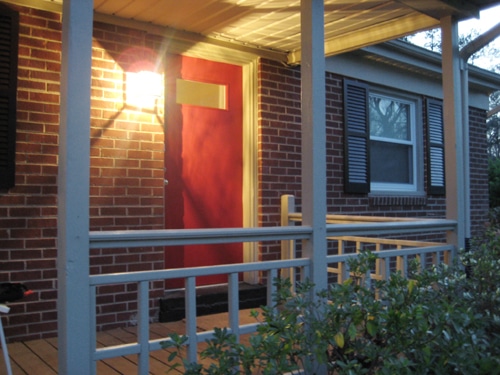 And we thought it might be helpful to share our exterior palate as a whole with you guys so here it is. To complement our all-brick facade we added tan trim (Valspar's Lyndhurst Stone), some black paint on the shutters and door stoop (Glidden's Dark Secret) and punched things up with a delish new red door (Valspar's Fabulous Red):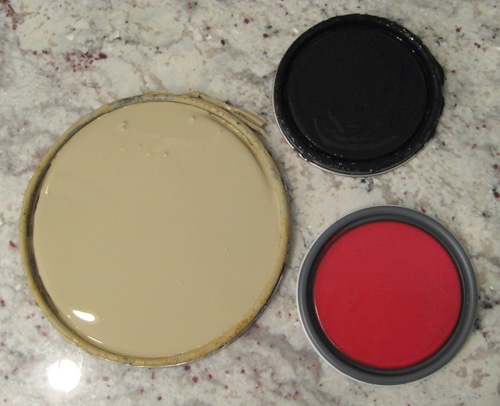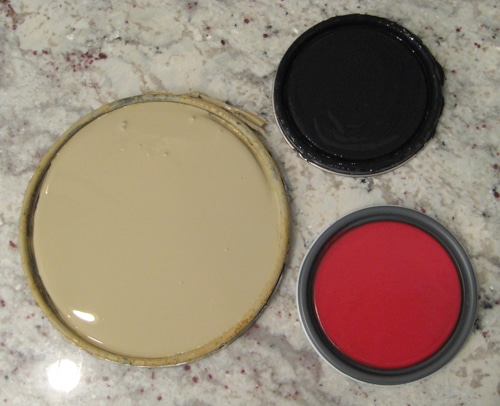 Crisp, classic, and clean. Now if only our front walkway and landscaping felt the same way. Stick around to see a total front yard makeover as we attempt to capture the curb appeal that our little brick ranch deserves.