We're back with the front landscaping full monty.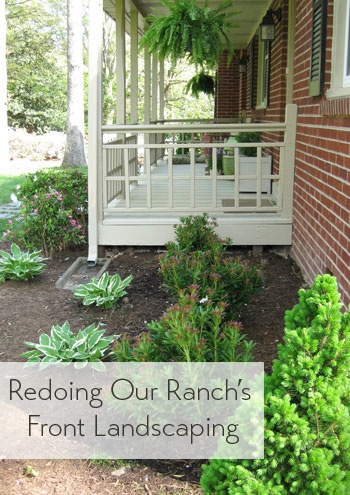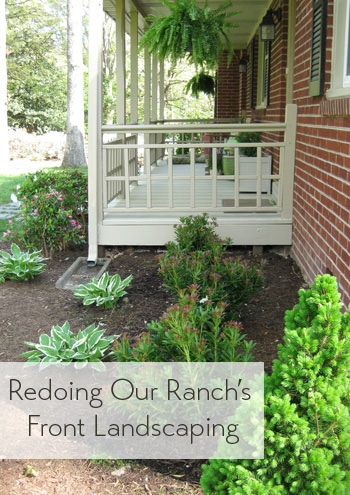 When we mentioned that the 50+ year old bushes around our house were overgrown, overcrowded, and dwarfing our short & stout rancher, we weren't kidding: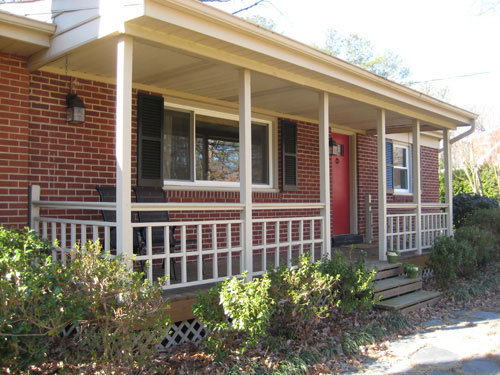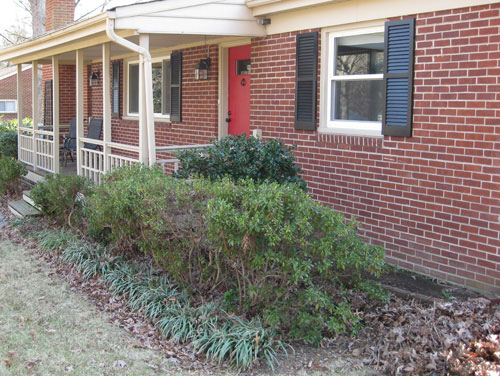 Um, yeah. We were embarrassed. But we know a thing or two about scoring free landscaping labor on craigslist, so we put up a little ad for free azaleas and a few holly bushes (for people who were willing to dig 'em out and haul everything themselves) and before you know it, we had a cleaner slate to work with (while our monster bushes got bigger and better homes).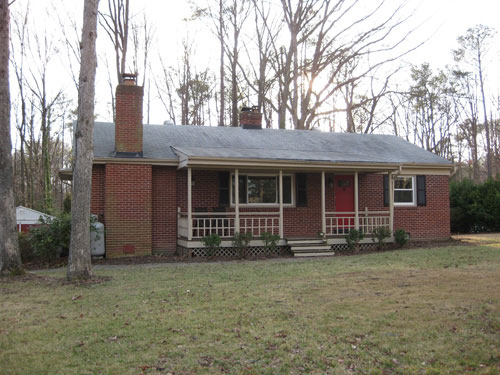 We were left with some annoying loriope (aka: monkey grass) which nobody wanted, and a weird brick ledge (which used to have giant bushes planted both in front of it and behind it)…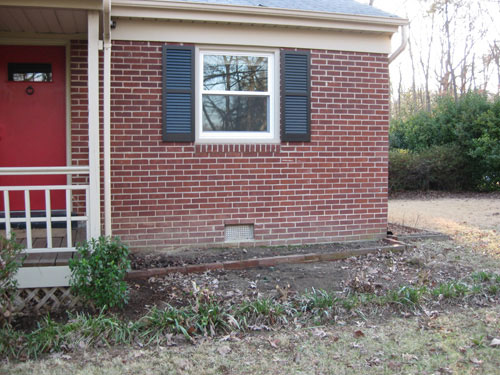 …but it was nothing a little digging/sledgehammering couldn't solve: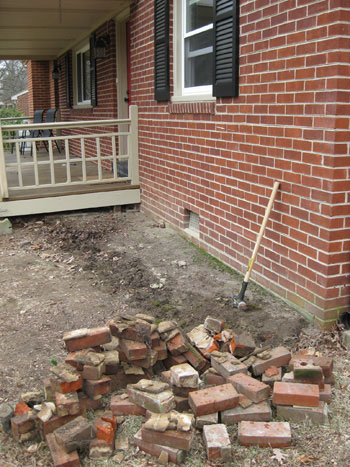 Then it was time to amend the soil (rough it up and add some free compost from the backyard) and start planting some new plants that would grow to be the right size for our short little rancher (at the right distance apart to avoid any future overcrowding). Best of all, we can actually mulch the beds now (before everything was so packed it was really hard to rake, let alone mulch).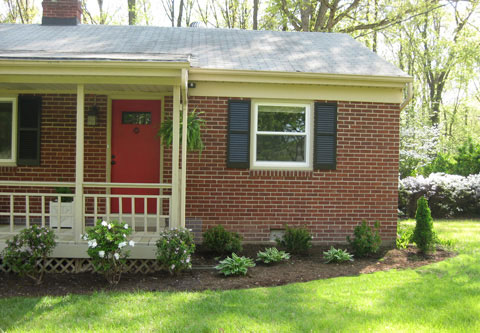 We left six azaleas (three on each side of the porch) and added three japanese andromeda (seen here in the back row) along with a dwarf alberta spruce on each side of the house for some height and balance. We also added some hostas on the house. Literally. We transplanted them from the backyard for zero dollars and zero cents.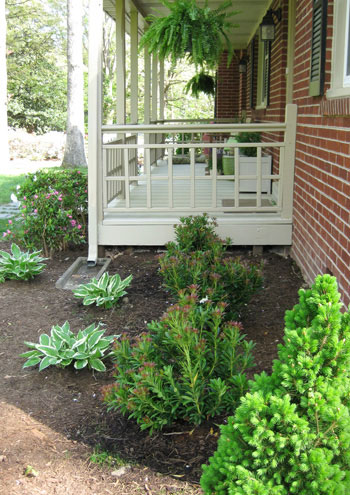 On the other side of the porch we filled things in with some happy little boxwoods, our other dwarf alberta spruce, and a few more free hostas.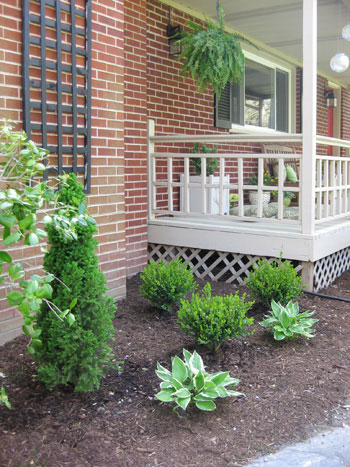 Mulching everything after planting it lovingly with some awesome brewed-all-winter compost was just the thing to make our new additions feel welcome and happy. Here's a little cost breakdown: dwarf spruces: $50 for two, hostas: free from backyard, boxwoods: $57 for three, japanese andromeda: $57 for three, mulch: $15. Grand total: $179. Our goal was to keep the whole project under $250 so of course we're thrilled.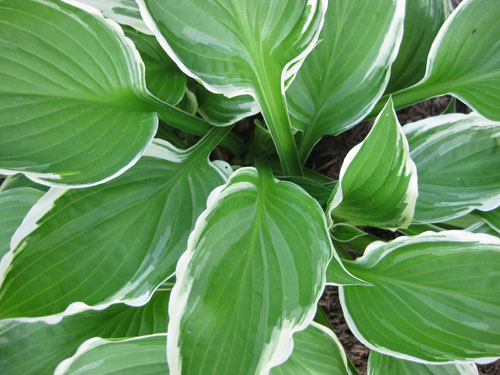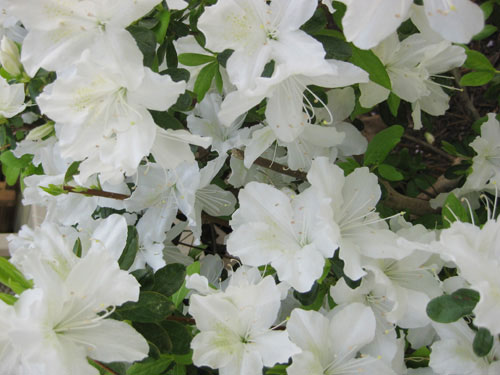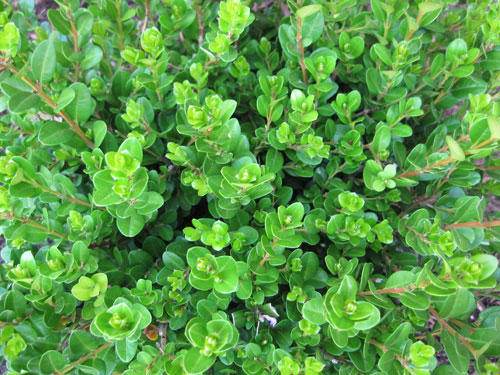 And we can't believe the new house that we get to come home to every day: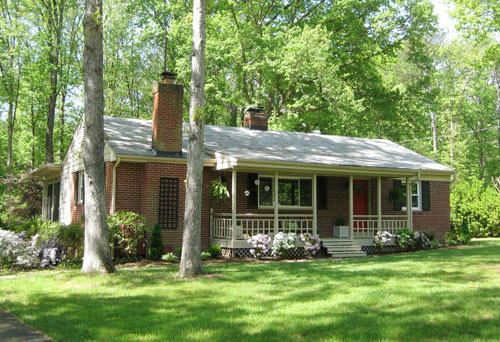 Not bad at all when you consider it looked like this when we made an offer three years ago: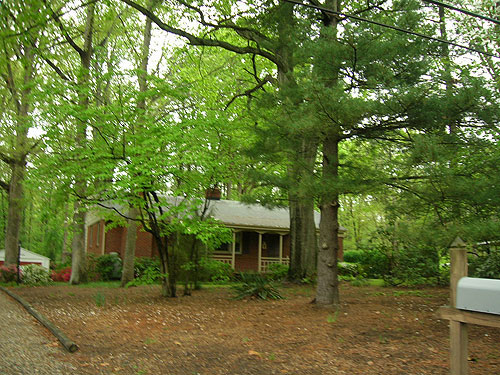 What do you guys think? Anyone else planning a major landscaping overhaul this year? Anyone wondering how the heck we fell in love with our house when it used to look like this?