That's what John thought this gift represented when he unwrapped it on Christmas morning.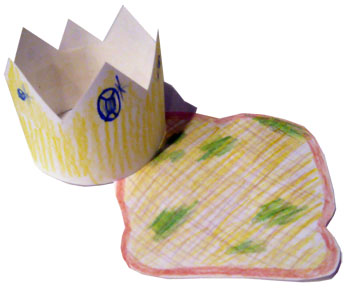 But by around his third guess he'd cracked the code: crown molding. And his gift finally came to fruition this week when our crafty installer returned to hang beautiful 3 inch molding in our living/dining room and three bedrooms. The finished product is polished and purty. And best of all, John didn't have to lift a finger. He works hard enough around here as it is, so I was glad to let him sit this one out.
Here are some detail shots: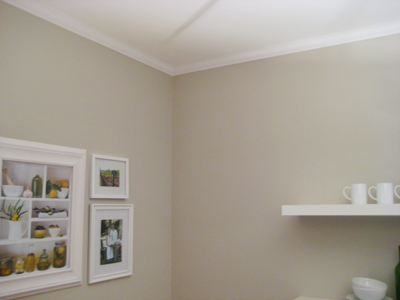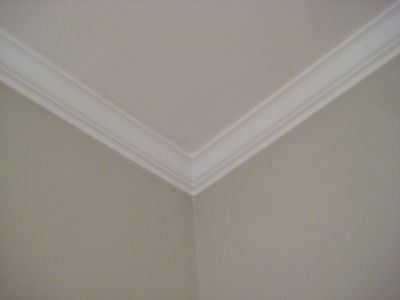 And here's the whole living / dining room in all of its crowning glory: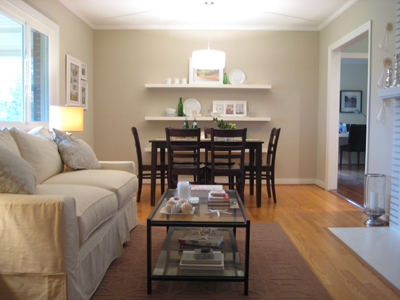 It looks just as dapper in the bedrooms, so stay tuned for some more pics. In the meantime you can find John not complaining about a sore back or a nail gun injury. Life is good.