Finally! Our living room window limbo is no more. This weekend we actually got around to picking up some bamboo blinds to bridge the gap between the top of the window and the curtain rod. Gotta love making windows look bigger and taller while introducing some texture in the process.
Here's the w.b.b. (window before blinds) totally begging for something under that rod: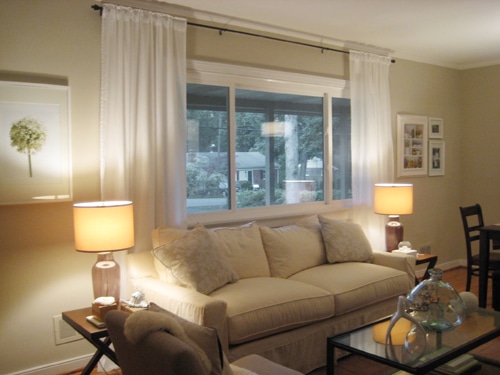 And the finished product thanks to two wood blinds from Wal-mart (for 25 bucks a pop) and John's manly muscles (free of course):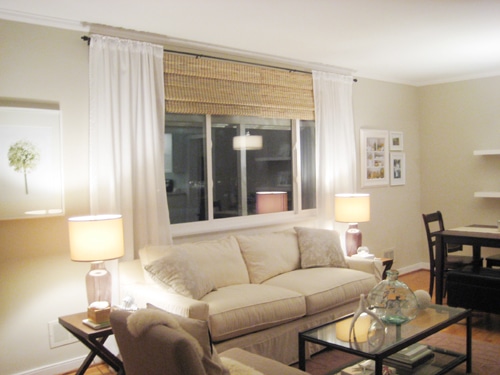 We actually have the same exact blinds in the den and above the laundry nook in lieu of pricey cabinet doors. We love that we could tie them into yet another space to keep things consistent and create the illusion height. White Ikea floor length curtains flanking these simple wood blinds is absolutely our favorite combination for big picture windows (and one that we often suggest to everyone who will listen) but what say you lovely readers? Think we did our home's biggest window proud?
Psst- Wanna know more about finding the right window treatments for your home? Check out this exhaustive answer.