We pulled a little art switcheroo in the guest bedroom and wanted to share the play by play. Since it's the room with one of the best views of the house (it overlooks our big green backyard) we wanted to introduce a little more green (to work with the existing green headboard & compliment the view) and some graphic elements (to tie in the super graphic blanket at the foot of the bed).
Here's a shot of the old art work (striped fabric that we framed a few years ago):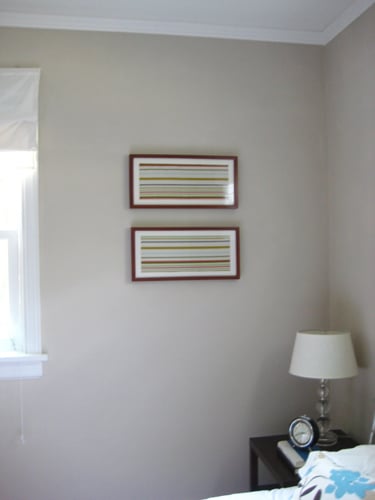 And a close up of the new art that we introduced instead (blown up color copies from a decorating magazine of two graphic green wool rugs which I then snipped into strips so both patterns could appear in both frames):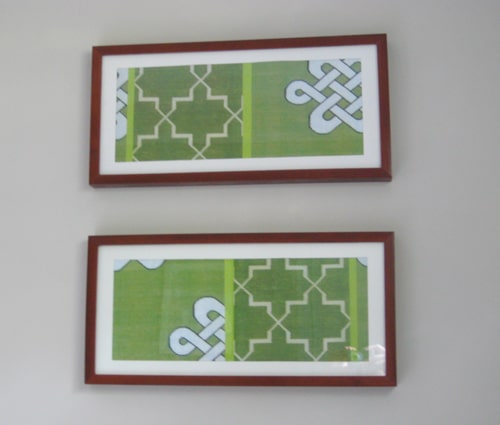 I love the newer, more interesting patterns and textures going on- and they work like a charm with the quilted bright green headboard that we made a while back (as well as the crisp, modern lines of the blanket at the foot of the bed):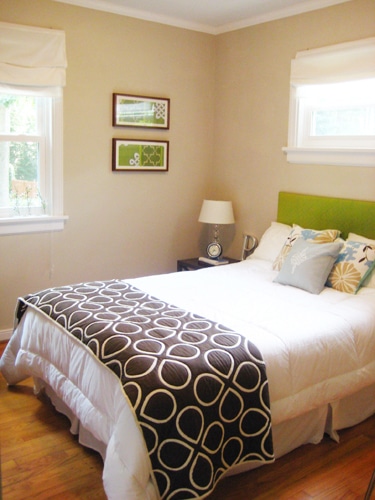 I also removed some old circle art that I made using photoshop about five years ago in NYC when I was in desperate need of some bright, colorful art in my bleak and boring studio apartment.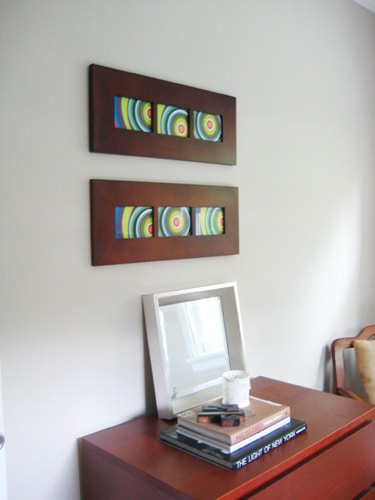 All the bright reds, oranges and turquoise shades seemed a bit much, so I decided to tone things down and introduce some texture that really plays off of the brown and white blanket. And who doesn't love animal prints? This was actually another image of a rug found in a decorating magazine that I blew up and then cut into sixths: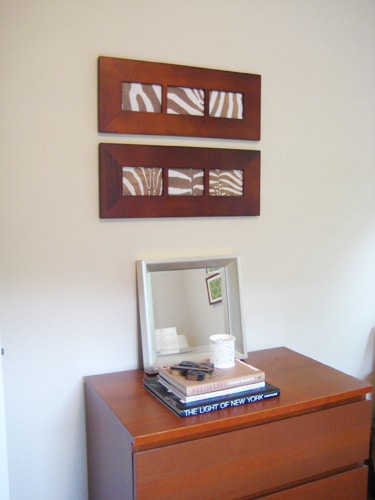 I also added another print in our new green and brown color scheme to tie everything together and keep things looking soothing and fresh for our guests (and ourselves!):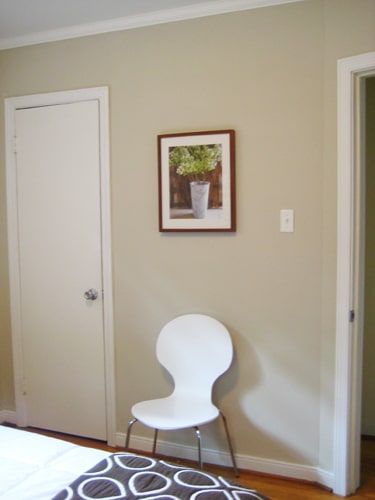 Hope you guys like the switcheroo!